Azrieli Faculty of Medicine Newsletter #28 (Oct. 26 - Nov. 8, 2020 )
לעברית, לחץ כאן.
For PDF version, click here.
Appointments & Promotions
Congratulations to the following Faculty members:
Prof. Itay Onn on his promotion to associate professor

Dr. Yuval Cohen on his appointment to clinical lecturer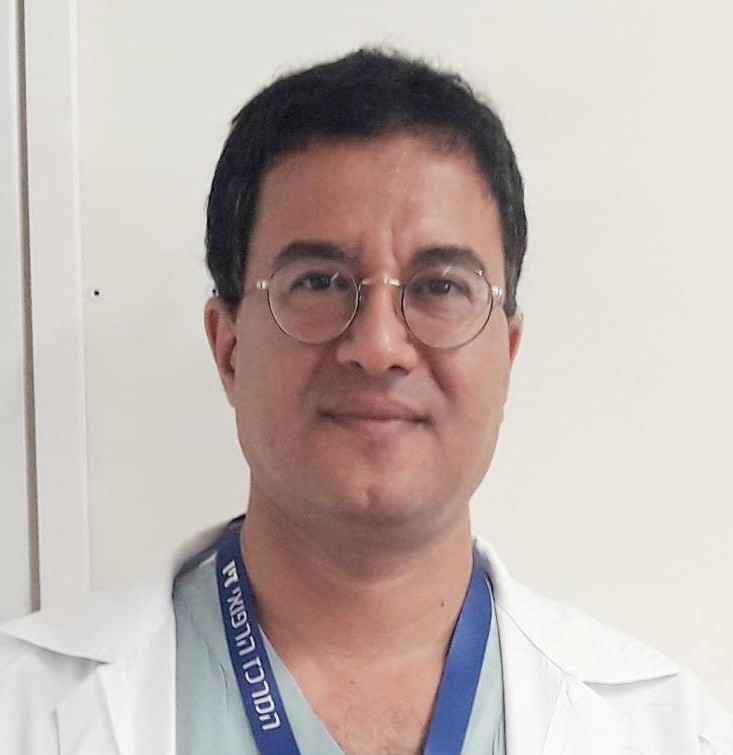 COVID-19 AZRIELI CLINICAL TRIALS 
A clinical research team at the Azrieli Faculty of Medicine led by Prof. Karl Skorecki, the Dean, in collaboration with colleagues at affiliated medical centers throughout northern Israel, have proposed and obtained Ministry of Health approval for a clinical trial to mitigate lung injury and prevent or lower the need for artificial respiration and ventilator support. Patients from Rambam Health Care Campus and Ziv Medical Center will be enrolled in the trial. The protocol does not interfere with other ongoing treatment. It is anticipated that the clinical trial will take six to nine months to complete.
 
MEETING WITH THE EMIRATES 
On November 5, 2020, an historic first (Zoom) meeting was held between the Azrieli Faculty, the Baruch Padeh Medical Center, and the Gulf Medical University located in Azman, UAE. The topic was Oral and Maxillofacial Surgery and the moderators were Dr. Michael Joachim of BPMC and Azrieli/BIU, and Dr. Ahmed Salloum of GMU. 
Offering greetings on behalf of Azrieli/BIU was Prof. Karl Skorecki; on behalf of BPMC, Dr. Erez Onn the General Director; on behalf of GMU, Prof. Hisham Marei, Dean of the School of Dentistry; and BPMC/BIU Prof. Imad Abu el-Naaj, head of Oral and Maxillofacial Surgery at BPMC. Dr. Joachim presented his department, and the discussion opened up to case presentations. Closing words were offered by Prof. Marie and Prof. Abu el-Naaj. 
In a follow-up letter, Prof. Skorecki praised all involved for their internationally recognized expertise and added, "Undoubtedly, this has been a wonderful beginning of what promises to be a productive and gratifying interaction."
AZRIELI RESEARCH WITH LOCAL HOSPITALS

On October 26, 2020 a three hour Zoom meeting took place with the directors of the three hospitals in Nazareth – EMMS (Scottish) Hospital, Holy Family Hospital (Italian), and French Hospital. The purpose of the meeting was to explore joint research prospectives, and to present Azrieli's Scientific Equipment Center (SEC, known as צב"מ).
Prof. Tzipora Falik-Zaccai, Vice Dean of Medical Research, reported that Prof. Skorecki, the Dean, opened up, stressing the importance of medical research for the physician as well as the patient. Dr. Meital Gal-Tanamy presented the research taking place at the Faculty, and Dr. Moshe Dessau introduced the SEC while Dr. Ella Maoz went into the specifics. Prof. Chaim Putterman, Associate Dean for Research at the Faculty and director of the Galilee Medical Center Research Institute, and Dr. Avi Peretz, director of the research institute at the Baruch Padeh Medical Center in Poria, presented the research taking place in the hospitals. The possibility of research grants was also discussed. Those in attendance expressed interest and asked many questions. There will be a follow-up meeting in February 2021.
 
SEMINARS
PhD seminar: The effect of PAI-1 inhibitor treatment on preeclampsia in rat model (Inbal Mazal-Yeger supervised by Prof. Yaakov Borenstein and Dr. Eilam Palzur), November 5, 2020
PhD seminar: Human Nup214 malfunction in a rare neurodegenerative disease (Nitzan Biran supervised by Prof. Amnon Harel), November 11, 2020
Special seminar: Pericytes at the Crossroads between Tissue Regeneration and Pathology (Prof. Alexander Birbrair, hosted by Dr. Evan Elliott), November 12, 2020
RESEARCH GRANTS
Note: If you have received a grant and would like to share the news – send me the details and I may be able to include them in a newsletter, so your colleagues hear about it!
Congratulations to Dr. Andrei Braester, Director of the Hematology Institute at the Galilee Medical Center, on receipt of a competitive research grant from the Israel Society of Hematology and Blood Transfusion.
Congratulations to Dr. David Azoulay of GMC, on the renewal of his grant (2nd year) from the Israel Society of Hematology and Blood Transfusion.

WEBINAR SERIES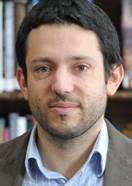 REMINDER: When the End Is Just the Beginning: The COVID-19 Vaccine Challenge 
A webinar series with the world's foremost experts on vaccines, pandemics, and public health systems –
Session One, Mon., Nov. 2, 2020, 6 pm IST, Prof. David Heymann, "The Vaccine Is Not the (Whole) Answer: Learning to Live with the COVID-19 pandemic"
Session Two, Tues., Nov. 10, 2020, 6 pm IST, Prof. Andrew Pollard "Ten Years in Less than Ten Months: Runing Vaccine Trials During a Pandemic"
Session Three, Wed., Nov. 18, 2020, 6 pm IST, Dr. Chikwe Ihekweazu, "Lessons from Africa: Immunizing Populations in Low-income Settings"
Session Four, Wed., Nov. 25, 2020, 6 pm IST, Prof. Michael Edelstein "It's All in the Delivery: Operational and Logistical Challenges in Deploying a Pandemic Vaccine"
Session Five, Mon., Nov. 30, 2020, 6 pm IST, Dr. Ravit Barkama, "Treating Patients, Testing Patients: A Hospital at the Forefront of COVID-19 Treatments"
 
Reminder that publications by Azrieli faculty are generally posted in chronological order based on publication date, per PubMed listings.
•    Dalit Porat Ben Amy: Custom-Made Trays for Targeted Treatment of Oral Vesiculobullous Diseases - A Proposed Protocol (Dermatol Ther .)
•    Lillian Jenkins, Muhammad Mansour: Thoraco-abdominal crossbow bolt injury (J Trauma Acute Care Surg .)
•    Hadar Mor, Omry Koren: Microbial signature in IgE-mediated food allergies (Genome Med . )
•    Zaher Armaly, Karl Skorecki: ACE2, COVID-19 Infection, Inflammation, and Coagulopathy: Missing Pieces in the Puzzle (Front Physiol .)
•    Yael Sciaky-Tamir, Inbar Ben Shachar: Vaginal delivery in SARS-CoV-2-infected pregnant women in Israel: a multicenter prospective analysis (Arch Gynecol Obstet . )
•    Hanna Mandel, Tzipora C Falik-Zaccai: Mammalian Homologue NME3 of DYNAMO1 Regulates Peroxisome Division (Int J Mol Sci . )
•    Chaim Putterman: Neurofilament light is a biomarker of brain involvement in lupus and primary Sjögren's syndrome (J Neurol . )
•    Tali Elkanovich, Majd Hajouj, Ohad Ronen: The natural neck crease as an anatomic landmark for thyroid surgery incision (Surgeon .)
•    Avi Peretz: Full genome viral sequences inform patterns of SARS-CoV-2 spread into and within Israel (Nat Commun . )
•    Tawfik Khoury, Wisam Sbeit, Amir Mari: Gastric per-oral endoscopic myotomy for gastroparesis: a spark of hope (Minerva Gastroenterol Dietol . )
•    Mor Zigdon, Shai Bel: Lysozyme: A Double-Edged Sword in the Intestine (Trends Immunol . )
•    Or Ben-Haim, Maya Azrad, Nora Saleh, Linda Tkhawkho, Avi Peretz: Evaluation of the NG-Test CARBA 5 Kit for Rapid Detection of Carbapenemase Resistant Enterobacteriaceae (Lab Med .)
Note: The Omry Koren/Ayelet Shai cancer research also appeared in the following English sites: www.jpost.com, www.androidkosmos.de, www.news-medical.net, medicalxpress.com, www.appletimes.in, English.lokmat.com, mdnewsdaily.com, www.yeshealthplease.com, www.timesofrepublic.com, 7thspace.com, www.thehawk.in, www.businessworld.in – among others.
Nothing new for now…stay tuned…
Reminders
Updates/ads/notifications can be posted on the English Faculty of Medicine opening page. Let me know.
Comments/additions? Write to us, here.