Webinar: When the End Is Just the Beginning - The COVID-19 Vaccine Challenge
When the End Is Just the Beginning: The COVID-19 Vaccine Challenge
A webinar series with the world's foremost experts on vaccines, pandemics, and public health systems
November 2020
Nearly eight months into the pandemic, hopes of conquering COVID-19 still largely rest on a vaccine. Thanks to the unprecedented speed and scale of development, dozens of candidates are now in advanced clinical trials. Yet whether vaccines will meet our hopes for a return to normal—now, or in the years to come—will depend on our ability to meet a new kind of challenge, one as logistical, operational, and cultural as it is epidemiological, and far more complex than any the world has faced in the history of immunization to date.
Hear five experts from around the globe and at the front lines of the COVID pandemic discuss what to expect the day after a vaccine, and how to be clear-eyed optimists in the face of the task ahead. Click here to register.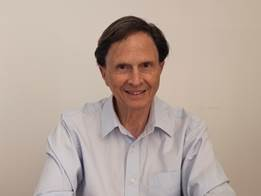 Session One, Monday, November 2, 2020, 6 pm (Israel Standard Time)
Prof. David Heymann
"The Vaccine Is Not the (Whole) Answer: Learning to Live with the COVID-19 pandemic "
David Heymann is a medical epidemiologist and Professor of Infectious Disease Epidemiology at London School of Hygiene and Tropical Medicine. From 1989 to 2009 he held various leadership positions in infectious diseases at WHO, and in 2003 headed the WHO global response to SARS in his role as executive director of communicable diseases. In 1976, after spending two years working in India on smallpox eradication, Heymann was a member of the CDC (Atlanta) team to investigate the first Ebola outbreak in DRC and stayed on in sub-Saharan Africa for 13 years in various field research positions on Ebola, monkeypox, Lassa Fever, malaria and other tropical diseases. Heymann has published over 250 peer reviewed articles and book chapters, is editor of the Control of Communicable Diseases Manual, and is an elected member of the UK Academy of Medical Sciences and the US National Academy of Medicine. In 2009 he was named an Honorary Commander of the Most Excellent Order of the British Empire for services to global health.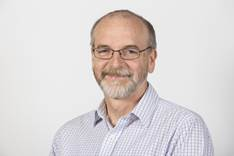 Session Two, Tuesday, November, 10, 2020, 6 pm (IST)
Prof. Andrew Pollard
"Ten Years in Less than Ten Months: Runing Vaccine Trials During a Pandemic"
Professor Pollard is Professor of Paediatric Infection and Immunity, an Honorary Consultant Paediatrician at Oxford Children's Hospital and Vice Master of St Cross College, University of Oxford. He was elected to the Academy of Medical Sciences in 2016 and is an NIHR Senior Investigator. His research includes the design, development and clinical evaluation of vaccines including those for meningococcal disease and enteric fever
 His publications includes over 500 manuscripts and books on various topics in paediatrics and infectious diseases, and his research includes developing vaccines for typhoid, meningococcal and pneumococcal diseases. He is the Chief Investigator leading the development of the ChAdOx1 nCoV-19 vaccine against SARS-CoV-2 (COVID-19).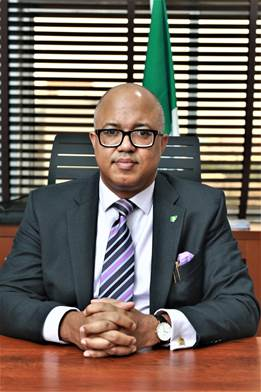 Session Three, Wednesday, November 18, 6 pm (IST)
Dr. Chikwe Ihekweazu
"Lessons from Africa: Immunizing Populations in Low-income Settings"
Dr. Chikwe Ihekweazu is the Director General of the Nigeria Centre for Disease Control (NCDC) and was until January 2018, the Acting Director of the Regional Centre for Disease Control for West Africa. Dr Ihekweazu trained as an infectious disease epidemiologist and has over 20 years' experience working in senior public health and leadership positions in several National Public Health Institutes, including the South African National Institute for Communicable Diseases (NICD), the UK's Health Protection Agency, and Germany's Robert Koch Institute (RKI). Dr Ihekweazu has led several short- term engagements for WHO, mainly in response to major infectious disease outbreaks around the world including the WHO-China Joint Mission on Coronavirus Disease 2019 (COVID-19) in February.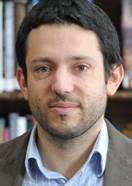 Session Four, Wednesday, November 25, 6 pm (IST)
Prof. Michael Edelstein
"It's All in the Delivery: Operational and Logistical Challenges in Deploying a Pandemic Vaccine"
Prof. Michael Edelstein is principal investigator in population health at the BIU Azrieli Faculty of Medicine, the president of the infectious diseases section of the European Public Health Association (EUPHA), a fellow of the UK Faculty of Public Health, and a former member of England's national COVID-19 surveillance team .
Prof. Edelstein's major research interests focus on the equitable delivery of public health programs and harnessing digital tools (in particular data) to improve public health and immunization. He was responsible for improving vaccine-coverage data, reducing inequities, and optimizing both the quality and use of data to improve the national immunization program across the lifespan at PHE, England's national public health agency. He is deputy editor of the journal Epidemiology and Infection and has served on expert groups for WHO and the European Centre for Disease Prevention and Control. He was deployed by WHO to several public health emergencies, including the Ebola outbreak in West Africa in 2014-15.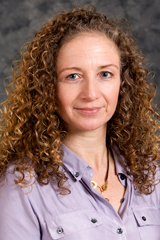 Session Five, Monday, November 30th, 6 pm (IST)
Dr. Ravit Barkama
"Treating Patients, Testing Patients: A Hospital at the Forefront of COVID-19 Treatments"
Dr. Ravit Barkama is assistant vice president of clinical development at Holy Name Medical Center in Tenafly, New Jersey, where she manages its Institute for Clinical Research, responsible for bringing cutting-edge technologies and effective new drugs to patients in need before they are approved for commercial use. Her efforts and leadership led to Holy name medical Centre to be the first in the US to use Pluristem cell-based therapy in the fight against COVID-19.
Dr. Barkama creates strategic collaborations with physician groups, local care providers through the care continuum, community partners, and other hospitals to achieve better care at lower cost for individuals and populations. Before joining Holy Name, she led the cardiology research activities at Columbia University Medical Center and served for more than a decade as a medical director in the Israeli medical-device industry, where she focused on identifying new technologies and clinical research.