In Memorium: Dr. Amir Kuperman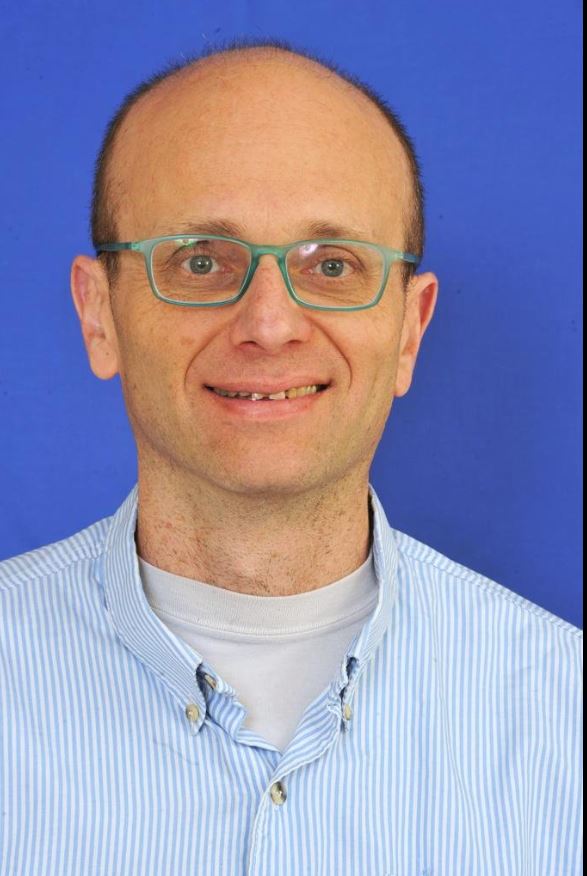 The Azrieli Faculty of Medicine mourns the premature passing of one of its dear academic faculty members, Dr. Amir Kuperman z"l.
Translated from the ארגון רופאי המדינה (Israeli physicians association) Facebook post:
Below is what his friends, doctors in the pediatric ward at the Galilee Medical Center in Naharia, wrote about him.
Amir was born in 1966 in Petah Tikva. After military service he received his degree in medicine from the Tel Aviv University. After graduating, he specialized in pediatrics at the Edith Wolfson Medical Center and then went on to specialize in pediatric hemato-oncology at Schneider Children's Hospital.
Amir married Hila, and together they built their home at Kibbutz Ayalon in the north. In 2005, he began working at the Galilee Medical Center as a senior physician in the Department of Pediatrics and at the same time established the Department of Pediatric Hematology and Coagulation Disorders. Amir stood out as a dedicated, diligent, and curious doctor who devoted his energy to the field of research and study which he loved very much.
Amir was an outstanding teacher for many interns and students at the Medical Center and Azrieli Faculty of Medicine in Safed. He was a teacher par excellence and just recently received an award for being an outstanding lecturer in courses in various fields such as Anatomy, Physiology, Pharmacology, Infectious Diseases, Genetics, Introduction to Clinical Medicine and Pediatrics.
Dr. Kuperman was in the process of being promoted to professorship, a degree he obtained after much effort and work and was most deserving of it.
Amir was first and foremost a family man, and then a doctor. His many patients, thalassemia patients and patients with a variety of chronic hematological diseases, saw him as a constant address for problem solving and he was for them a father-doctor.
Amir was a humane and dedicated physician to the many children he treated and a consultant available to many physicians in the Galilee region.
In addition to being a family man, Dr. Kuperman was a loving husband and a devoted and proud father to his children. Amir and his wife had many plans for the future but suddenly in January this year his family received the bitter news that Amir was suffering from a tumor which could not be overcome. Amir and his family did not give up and tried every possible weapon to fight the tumor. And this was Amir's way of treating his patients as well. He always looked for a solution and even believed in "miracles".
Amir's desire to return to his family and work that he loved so much, to return to teaching young doctors and feeling needed for his illness pushed him forward and again and again Amir emphasized this to his friends. It was one small moment of light in a difficult time when Amir managed despite the treatments to attend the Clinical Lecturers Certificate of Appreciation Ceremony, a moment that ignited hope in everyone's hearts, with great excitement.
On Friday, July 8, 2022, after several days of medical deterioration, Amir's soul was taken from us and returned to the Creator.
We will remember Dr. Kuperman as a son, a devoted and loving husband and father, and as a humane and diligent physician with a desire to move forward and advance the field of hematology for children in the Galilee.
Amir's departure from us very prematurely is a severe loss for all of us. But the memory of his actions, his concerns and achievements in the field of hematology, will accompany us as we continue on the path. His vision that good and professional medicine can be provided in the Galilee will continue to lighten our path.
May his memory be for a blessing.
 
Last Updated Date : 16/07/2022