Certificates of Appreciation Awarded to Clinical Lecturers at Ziv Medical Center and GMC Naharia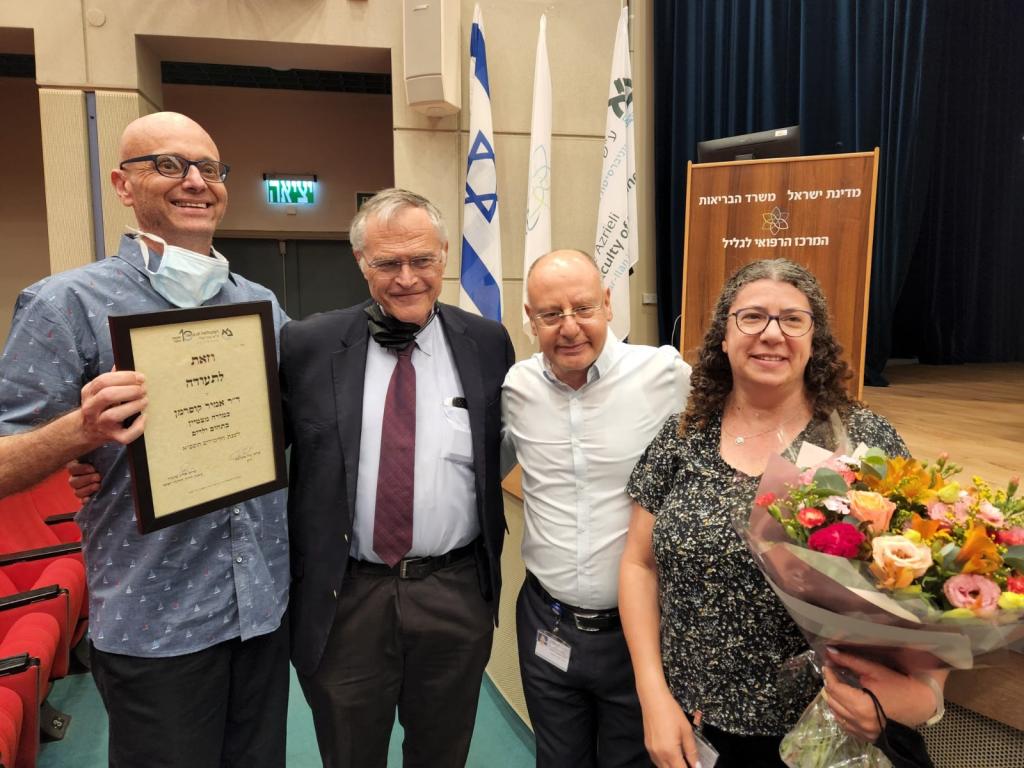 Once a year the Azrieli Faculty of Medicine publicly thanks and expresses its appreciation to its clinical lecturers.
On June 15, 2022 a ceremony was held at the Ziv Medical Center, and the next day, on June 16, at the Galilee Medical Center (GMC) in Nahariya.
Sharon Mines, Administrative Deputy to the Associate Dean of Medical Education, emceed each ceremony, opening by explaining that when we convene to grant certificates of appreciation for excellence, we are highlighting personal and organizational qualities of perseverance, patience, curiosity, leadership, self-improvement, and constant learning - so that we in turn, can train excellent medical professionals.
The following were invited to the podium to share a few words:
Prof. Karl Skorecki, Dean
Prof. Eric Shinwell, Associate Dean Medical Education
Dr. Nomy Dickman, Head of Unit, Evaluation and Advancement of Education
At Ziv, Prof. Salman Zarka, director of Ziv Medical Center and Chief Covid-19 Officer; at GMC, Prof. Masad Barhoum, General Director of GMC
At Ziv a few short musical interludes were led by sixteen year old Efrat Ohana of Safed and at GMC by Salwa Shluten
A full list of the Certificate recipients appears on the Hebrew version, here.
Pictured above, left to right: Dr. Amir Kuperman, Prof. Karl Skorecki, Prof. Masad Barhoum, and Hila Kuperman
Pictured below, clockwise from top left: Sharon Mines, Prof. Karl Skorecki, Prof. Eric Shinwell, Efrat Ohana, Prof. Salman Zarka, Dr. Nomy Dickman (photo credit: Simon Hadad)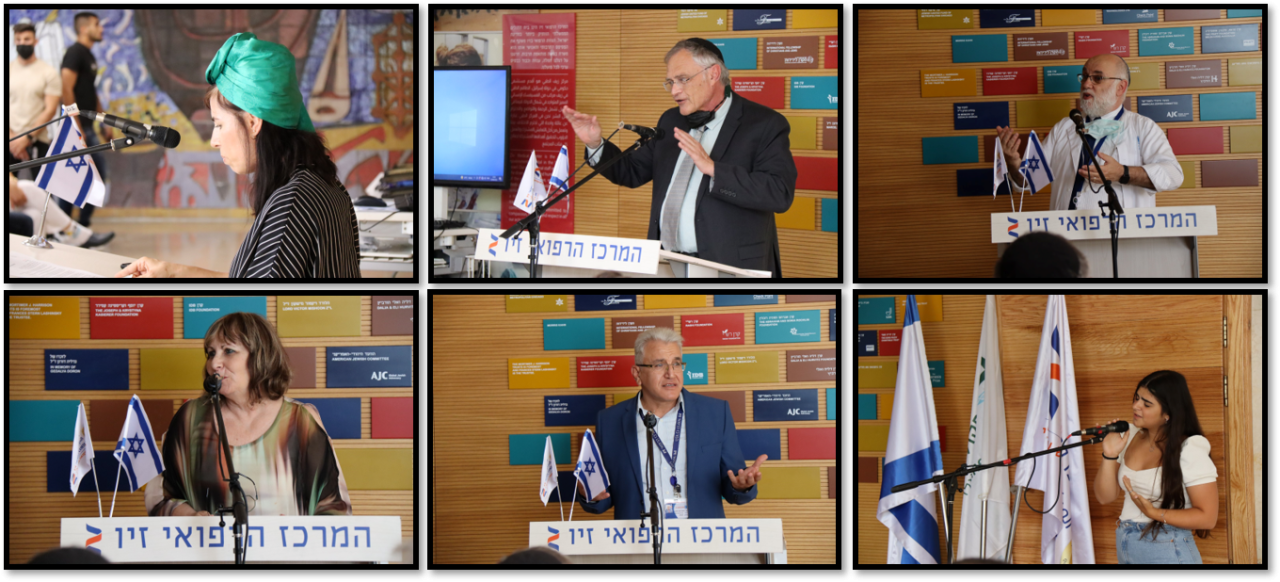 Last Updated Date : 23/06/2022