Four-Year Track White Coat Ceremony, Tenth Cohort, June 2022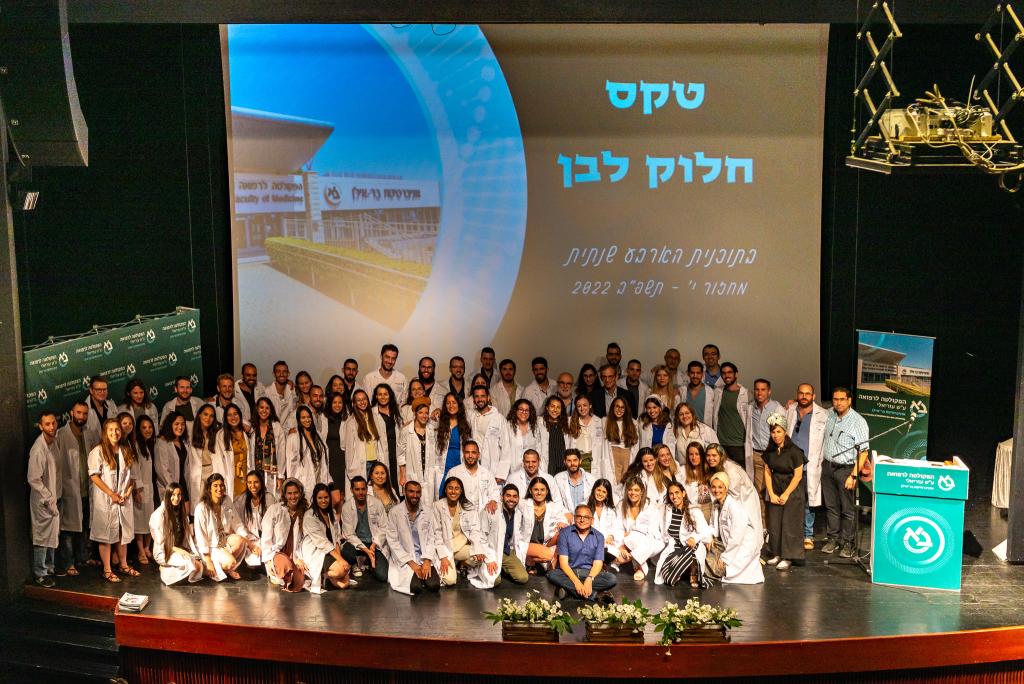 Seventy-five Azrieli Faculty of Medicine medical students from the four-year track received their coveted White Coats at a very exciting in-person ceremony at the Yigal Allon Cultural Center in Safed, on June 1, 2022. Due to Covid-19 restrictions, previous ceremonies were much smaller and had taken place on campus. This is the tenth cohort of the four-year track -  meaning, students who are pursuing the MD degree after having been awarded their bachelors degree. They commenced their studies at the height of the Covid-19 challenge.
Sharon Mines, Administrative Deputy to the Associate Dean of Medical Education, opened by explaining that the White Coat ceremony signifies the transition from the two-year pre-clinical (largely classroom) studies to the two-year clinical (hospital-based) bedside component.
Shira and Ateret Schwartz, the wife and young daughter of student Haggai Schwartz, gave a moving dvar Torah from the podium, after which the Dean, Prof. Karl Skorecki, greeted the crowd by recorded message, as he was unable to attend due to quarantine restrictions.
Up next to share very warm words to the full-house crowd, were Prof. Eric Shinwell, Associate Dean, Medical Education, and Prof. Daniel Glikman, Vice Dean, Pre-Clinical Studies. Their presentations were warm, educational, and enjoyable as always.
At this point, a student-prepared video clip encapsulating the student experience in pictures and short vignettes, was projected.
Returning to the podium, Professors Shinwell and Glikman, accompanied by coordinator Bat-El Menachem, called upon the three merit-based scholarship recipients of the Paul and Edwina Heller Memorial Fund: Aya Binenbaum, Hani Makhoul, and Gal Raz (pictured below).
The remaining 72 students were then called to the stage by name, one by one, per class, by their HILA (Professional Foundations for the Future Doctor) course instructors.
After all students donned their white coats, the father of student Netta Sorek, Dr. Motti Sorek, shared a few words, and two student representative - Hana Abu Rabia and Inbar Yorish Zur - were also invited as class representatives to speak.
Class picture, singing of Hatikva, then lots of hugs and kisses!
Pictures (credit to Dror Miller) can be seen here.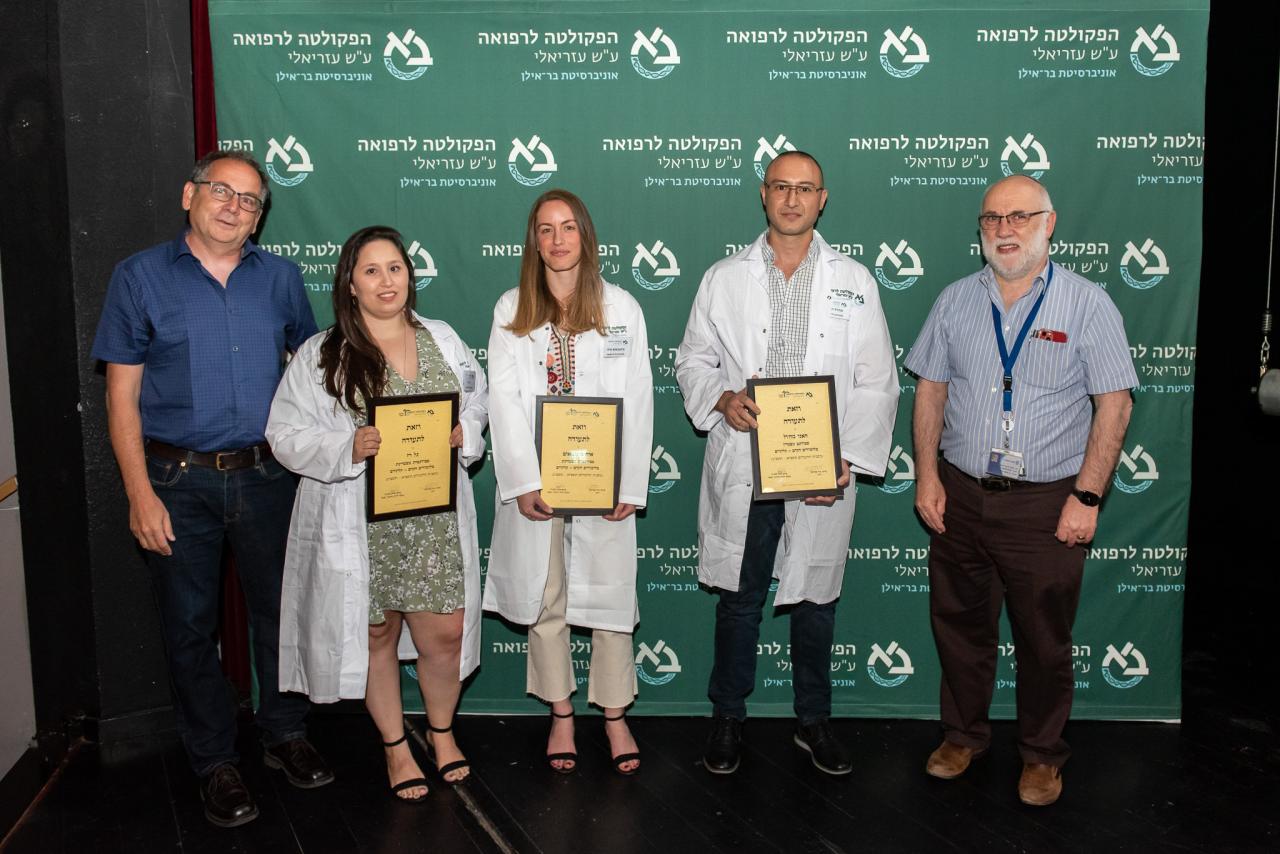 Last Updated Date : 07/06/2022