Inauguration Ceremony of Psifas (mosaic) Initiative at the President's House in Jerusalem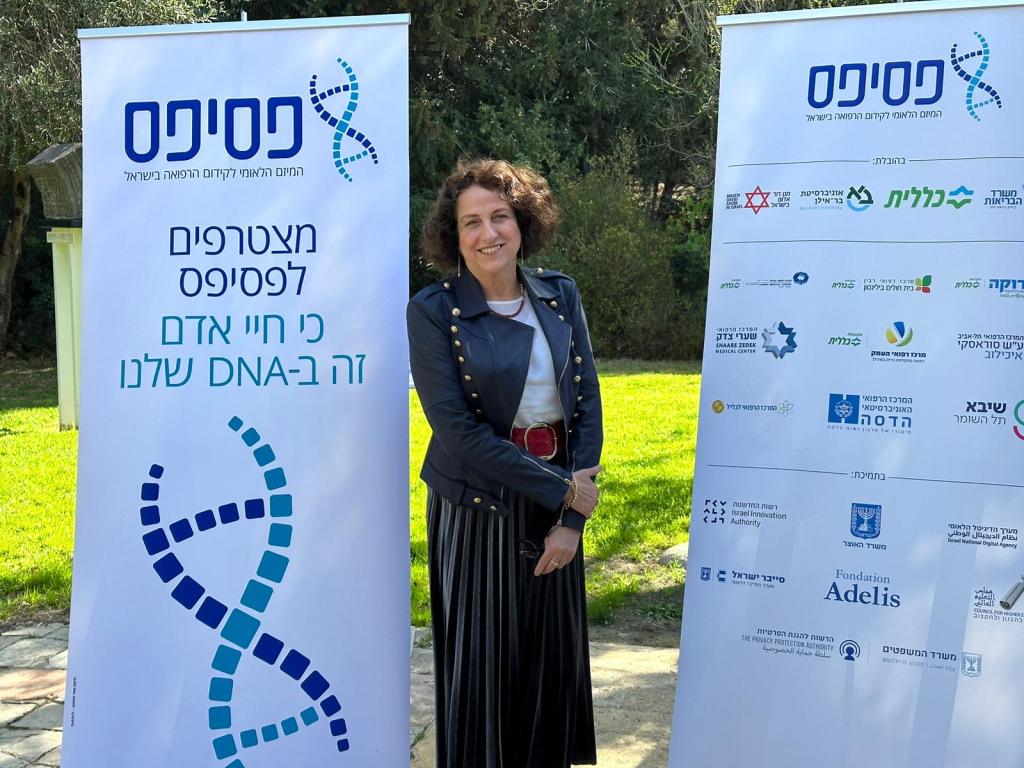 The national initiative for personalized medicine, Psifas (lit. "Mosaic"), was launched in Jerusalem on Shushan Purim (March 8, 2023). Psifas is an innovative project that will collect hundreds of thousands of blood samples and information from the electronic medical records of volunteers coming from the various communities that comprise the Israeli population mosaic. These samples will be genetically sequenced and the genome data will form an information infrastructure and biological samples for research and development in the fields of personalized medicine for common and rare diseases that afflict the country's residents. This huge database, including clinical, genetic and lifestyle data that affect health, will be analyzed in an advanced computational way that will allow the adjustment of dedicated medical treatment, the most effective for the individual, with the aim of significantly improving the effectiveness of medical treatment and preventing complications and morbidity.
In addition, an advanced analysis of the data obtained will allow the identification of disease related factors and risk factors for diseases that cannot be detected by other research methods. Thanks to the medical and genetic information, it will be possible to detect earlier diseases such as cancer, diabetes, heart disease, dementia and more, which are the leading causes of morbidity and mortality in the world, and to develop personalized treatments for them.
The inaugural ceremony at the President's House (Beit HaNassi) in Jerusalem was attended by Prof. Karl Skorecki, who serves as the chairman of the scientific advisory committee for the management of the project, and Prof. Tzipora Falik-Zaccai, who is taking part in the construction of the Israeli reference genome, which consists of 63 different subpopulations that make up the unique human mosaic of the State of Israel.
The President of the State welcomed and announced the launch of the project and volunteered together with his wife Michal to donate their blood samples to the project.
The project is a partnership of many entities: the Ministries of Health and Finance, the National Digital System, the Innovation Authority and the Ministry of Education through the Planning and Budgeting Committee, and is managed through an association of the leading universities in Israel. The project's CEO is Prof. Gabi Barbash and the head of the board is Prof. Arie Zaban. 
Last Updated Date : 13/03/2023