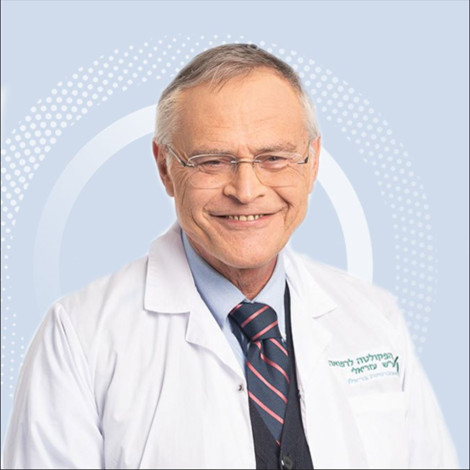 Prof. Karl Skorecki
פרופ' מן המניין Professor
Bar-Ilan Email
karl.skorecki@biu.ac.il
CV

CV

Karl Skorecki was born and raised in Toronto Canada and received his MD degree from the University of Toronto. He pursued postgraduate clinical and research training in Internal Medicine, Nephrology, and Molecular Biology at the Brigham and Women's and Massachusetts General Hospital and Harvard. He then returned to the University of Toronto, serving as Director of Nephrology and Professor in Medicine, Pediatrics, and Clinical Biochemistry. In January 1991, Skorecki and his family moved to Israel, subsequently joining Rambam Medical Center and the Technion's Faculty of Medicine in Haifa. Between the years 1995-2005, he served as Director of the Nephrology Department at Rambam, and until recently as Director of Medical and Research Development. He also served as Director of the Rappaport Research Institute between 2000-2015, launching major novel research programs in Stem Cell and Human Genetics Research, establishing the Institute's technology transfer company, and overseeing the Institute's budget. Prof. Skorecki is currently Dean of the Bar-Ilan University Azrieli Faculty of Medicine in Safed. 

Karl's current major research interests are in human population and molecular genetics, having started with research studies tracing founding patrilineal and matrilineal lineages in Near East and Jewish populations which has now extended to genome-wide studies including many global populations, with an emphasis on kidney disease population disparities. His research has been reported in leading scientific and medical journals and books with more than 250 publications and close to 8000 citations. Karl has delivered multiple endowed lectures at leading Universities throughout the world and at premiere scientific conferences. Karl has served and continues to serve on numerous institutional, national, and international advisory boards and committees, and most recently was elected as a member of the council of the Israel Science Foundation. In addition, Karl has received several research prizes, as well as university and international teaching awards. His research discoveries attract widespread public and media interest including "Sixty Minutes", Newsweek, Nova, National Geographic, Discovery, and many others.  

Karl and his wife, Linda, who now live in Zefat to take up the decanal position, have five children and 18 grandchildren, all of whom live in Haifa.  
Last Updated Date : 01/06/2023