Northern Stars - Mifal Hapais: Strengthening Health Care in the North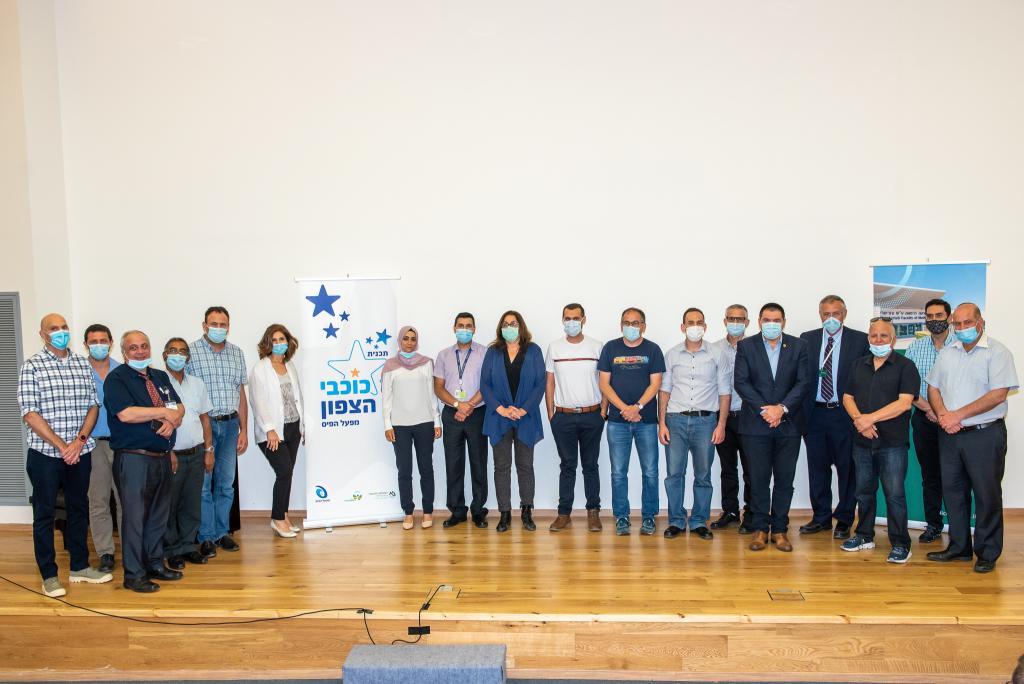 Inauguration of multi-year "Northern Stars" program, thanks to 4 million NIS support of Mifal Hapais.
The new "Northern Stars" program will bring the best and the brightest, meticulously selected, medical residents to the Galilee, to specialize in internal medicine and surgery. Six residents will be trained to assume leadership positions in hospitals in the North, in an attempt to effect positive change.
The program is the brainchild of Prof. Ofer Amir, Associate Dean, Specialization and Continuing Education and has been made possible thanks to the generosity of Mifal Hapais that supports projects in the periphery, with the collaboration of the Galilee Development Authority.
The program aims to address a dual challenge: the Israeli medical crisis in general, and the difficulty recruiting outstanding specialists who will integrate into the medical system in the North in particular. Six candidates who have received attractive offers elsewhere will be recruited each year, such that in a few years the North will see a qualitative and quantitative increase in young, excellent local doctors. In time the program will be expanded to include other specializations.
Avigdor Yitzhaki, chairman of Mifal Hapais: "Mifal Hapais is proud to continue the national effort to promote the periphery. The aim of this project is to improve the medical system in the North, so that in the end all citizens of Israel, regardless of their residence, will enjoy the highest level of professional service. The need for professional medical services is of paramount importance these days, and we are pleased to welcome this important project. Regarding the Corona crisis, Mifal Hapais will invest 31 million NIS to strengthen the medical system nationwide by converting existing wards to Corona wards, and continues to invest considerable resources in the hospital's readiness to cope with another wave of the pandemic."
Prof. Ofer Amir: "We are excited about this process, and thank Mifal Hapais for its significant contribution. We believe in the program and wish the new residents much success, with the hope and belief that this is a significant milestone in the change we long for and for which the Azrieli Faculty of Medicine in the Galilee was established."
Shlomi Attias, general manager Galilee Development Authority: "The Galilee Development Authority has been working for several years to promote medicine in the Galilee. The Authority, together with its partners, cultivates and guides specialist doctors, residents, and outstanding students to encourage their absorption into the Galilee health system."
A Hebrew radio interview with Prof. Amir can be heard here.
Last Updated Date : 01/07/2020