2019 BIU Faculty of Medicine Graduates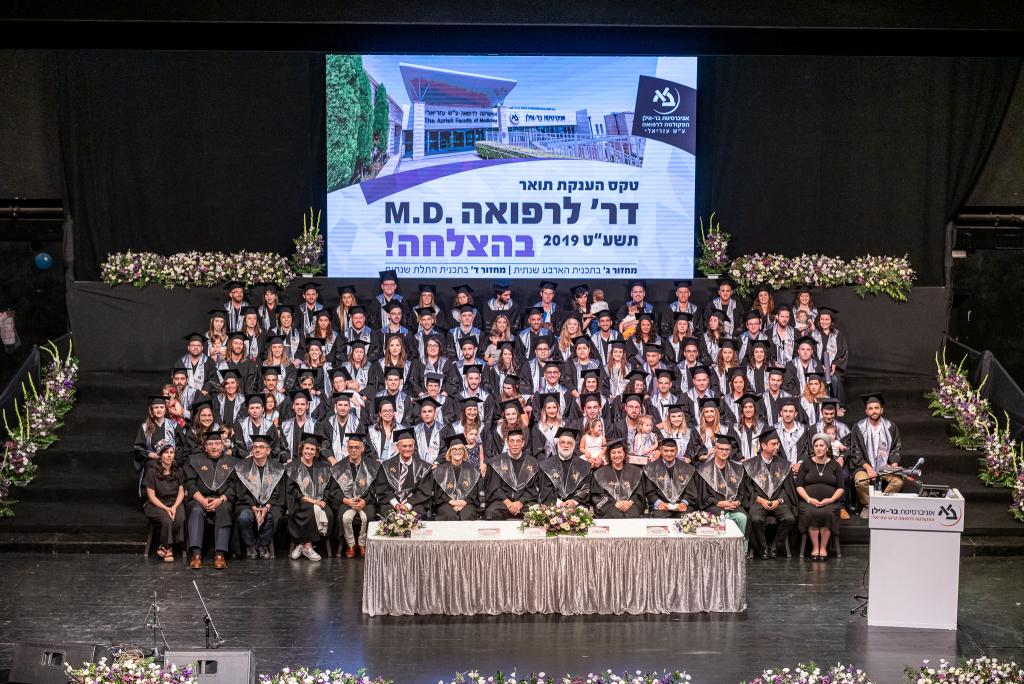 The Bar-Ilan University Azrieli Faculty of Medicine is proud of its important role as a major medical and research center in the Galilee.
Three graduation ceremonies were held in the summer of 2019:
On June 25, 2019 ten students received their PhD degrees in medical sciences, at the Ramat Gan campus.
On July 3, 2019 one hundred doctors were conferred their MD degrees at the Yigal Alon Center in Safed.
On July 22, 2019 twenty students received their MSc degrees in medical sciences, at the Carasso Auditorium in the Faculty of Medicine campus in Safed. Some will be continuing for doctoral studies, some have embarked on careers in academia and industry, and one graduate has decided to pursue an MD degree.
We wish them much success.
Summer 2019 conferment of degrees at the Azrieli Faculty of Medicine.