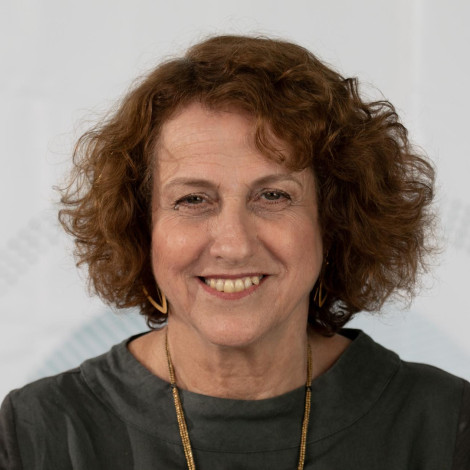 Prof. Tzipora C. Falik-Zaccai
פרופ' מן המניין Professor
Professor
Email
falikmd.genetics@gmail.com
Bar-Ilan Email
Tzipora.Falik@naharia.health.gov.il
Research Center
Galilee Medical Center, Nahariya
Hospital
Galilee Medical Center, Nahariya
CV

CV

Prof. Tzipora C. Falik-Zaccai is an Associate Professor of Medical Genetics & Pediatrics and the founder and Director of the Institute of Human Genetics at the Galilee Medical Center, The Azrieli Faculty of Medicine, Bar-Ilan University.

Board certified in Pediatrics (Israel) and Medical Genetics (Israel and the USA), she is a member of the R&D committee and Ethics committee at The Galilee Medical Center where she was elected as the outstanding physician for the year 2009.

Prof. Tzipora Falik-Zaccai serves a variety of roles in the Azrieli Faculty of Medicine-Bar Ilan: She is the vice dean for medical research and directing the MD PhD program for excellent students, and the human genetic department at the Faculty. She is the mentor of post graduate students and residents in basic science projects.

Prof. Falik-Zaccai has directed her research toward the identification of the causative genes of rare genetic diseases. She and her team also devote their time towards the development of tailored genetic counseling in different ethnic groups, at high risk for genetic disorders and birth defects. This service is aimed at educating, preventing and minimizing the personal burden of birth defects and rare disorders for the benefit of all ethnic communities in Northern Israel. She was honored to open a research center for the study of human genetic diseases granted to Bar Ilan University by Teva pharmaceuticals. Prof. Falik-Zaccai has published many scientific papers in various leading international Journals in the field of Pediatrics, Medical and Molecular Genetics and presented her work in national and international meetings.

 
Research

Research

 

Main Research Interests and Achievements

 

 The clinical, biochemical and molecular characterization and identification of genes responsible for rare genetic diseases. Diseases currently of particular interest are Gray platelet syndrome, Aplasia of distal phalanges with juvenile breast hypertrophy, Osteogenesis imperfecta and neurogenetic diseases; Hereditary Spastic Paraparesis, and more
 

Identification of new mutations, genes and proteins involved in NER type DNA repair mechanisms. Understanding their cellular function and their role in premature aging and cancer. In addition, the establishment of new diagnostic procedures for the screening of causative mutations in the patient population in Israel and the Middle East

 

Development of methods of genetic counseling tailored to kindreds at high risk for genetic disorders, in an attempt to raise awareness, and to prevent and minimize the births of affected individuals. Also, early identification of affected newborns is critical for provision of prompt and effective treatment

 

Genetics of pain: Our interest in this field is manifested in the study of women with dyspareunia  (pain during sexual intercourse). This phenomenon is evident within families, and genetic associations have been found. With the collaboration of Prof. J. Bornstein, we are studying possible genetic associations that relate to biochemical pathways involved in pain regulation among a large cohort of women affected with vulvodynia

 
Last Updated Date : 02/11/2023