Graduate Degrees Conferred at Azrieli Faculty of Medicine, June 2022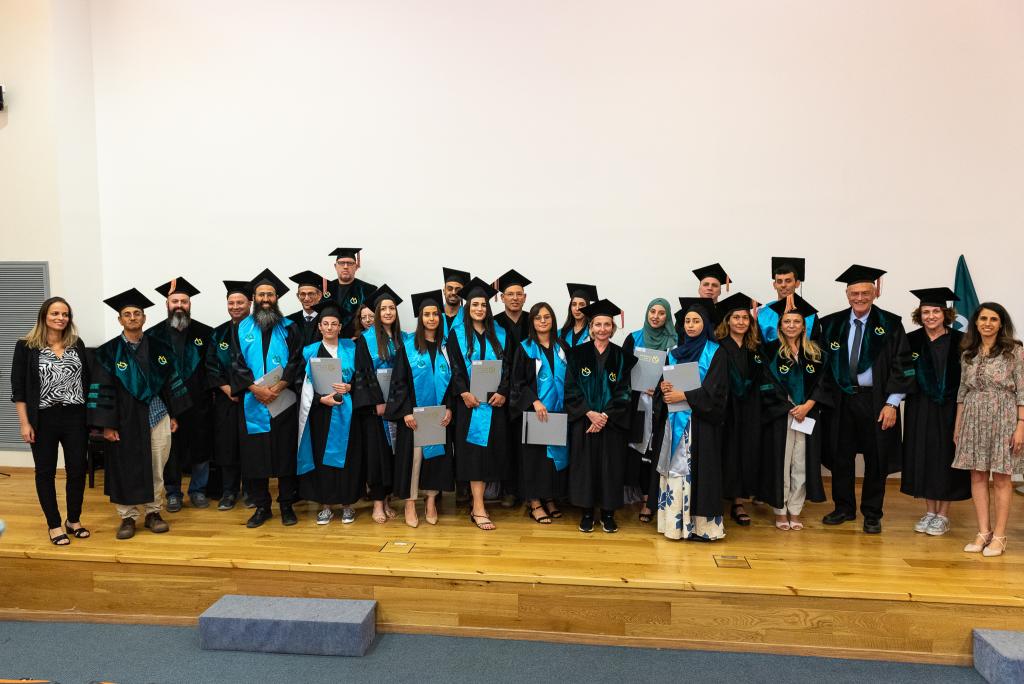 It's graduation season!
This year we were proud to confer 16 MSc degrees at the Azrieli Faculty of Medicine campus in Safed on June 29, 2022, and 11 PhD degrees at the main Bar-Ilan University campus in Ramat Gan on June 28, 2022.
In Safed, the ceremony was introduced by Hadas Hasidim, the graduate degree coordinator. After the academic procession and then procession of degree recipients, a short video describing the Faculty was shown. Greeting the participants next, was Prof. Karl Skorecki, Dean; Prof. Chaim Putterman, Associate Dean Research; and Prof. Meital Gal Tanamy, chairperson of the graduate degree committee at Azrieli. 
Ohad Malka then performed a musical interlude.
Dr. Ron Piran, a Faculty principal investigator, presented his research, after which the students were invited one by one to receive their degrees by Prof. Skorecki, Prof. Putterman, Prof. Tzipora C. Falik-Zaccai (Vice Dean, Medical Research) and Prof. Gal Tanamy. Academic Advisor names are in parenthesis:
With distinction:
Levin Varda Roza (Prof. Offer Amir, Dr. Natalya Volinsky)
Aias Meral (Dr. Avi Peretz)
Mesika Avraham Aviv (Prof. David Karasik, Prof. Tzipora C. Falik-Zaccai)
Anwar Dakwar (Dr. Ronit Ilouz)
Tel Paz Shahar (Dr. Shai Bel)
Jiryis Mervat (Dr. Nir Qvit)
Ghanayem Nasreen (Prof. Evan Elliott)
David Yehuda (Prof. David Karasik)
Verbner Nir (Prof. Omry Koren)
Houshan Esawi Kholoud (Dr. Hava Gil Henn)
Hijaze Manar (Dr. Ron Piran)
London Ania
Sawaied Yasmin (Dr. Shai Bel)
Saad Gewa (Dr. Avi Peretz)
Kadry Balqees (Prof. Omry Koren)
Kuc Martin (Prof. Omry Koren)
At the main Bar-Ilan campus, Azrieli doctoral students joined all BIU recipients at the conferment ceremony. Read more here.
Medical Sciences PhD recipients, from the Bar-Ilan list of doctoral recipients 2022: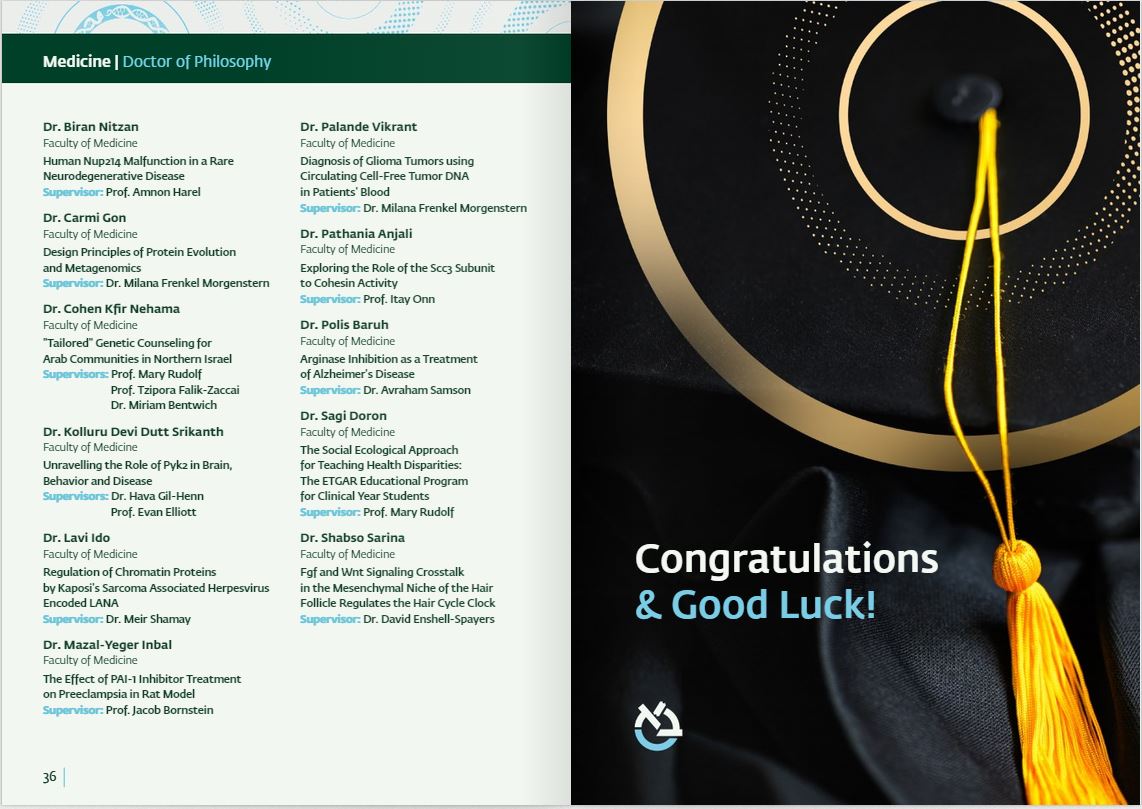 Congratulations!
Pictured above: MSc graduation ceremony (credit: Dror Miller)
More pictures here.
Last Updated Date : 07/07/2022