Holiday l'Chaim and Farewell to Noga Ganor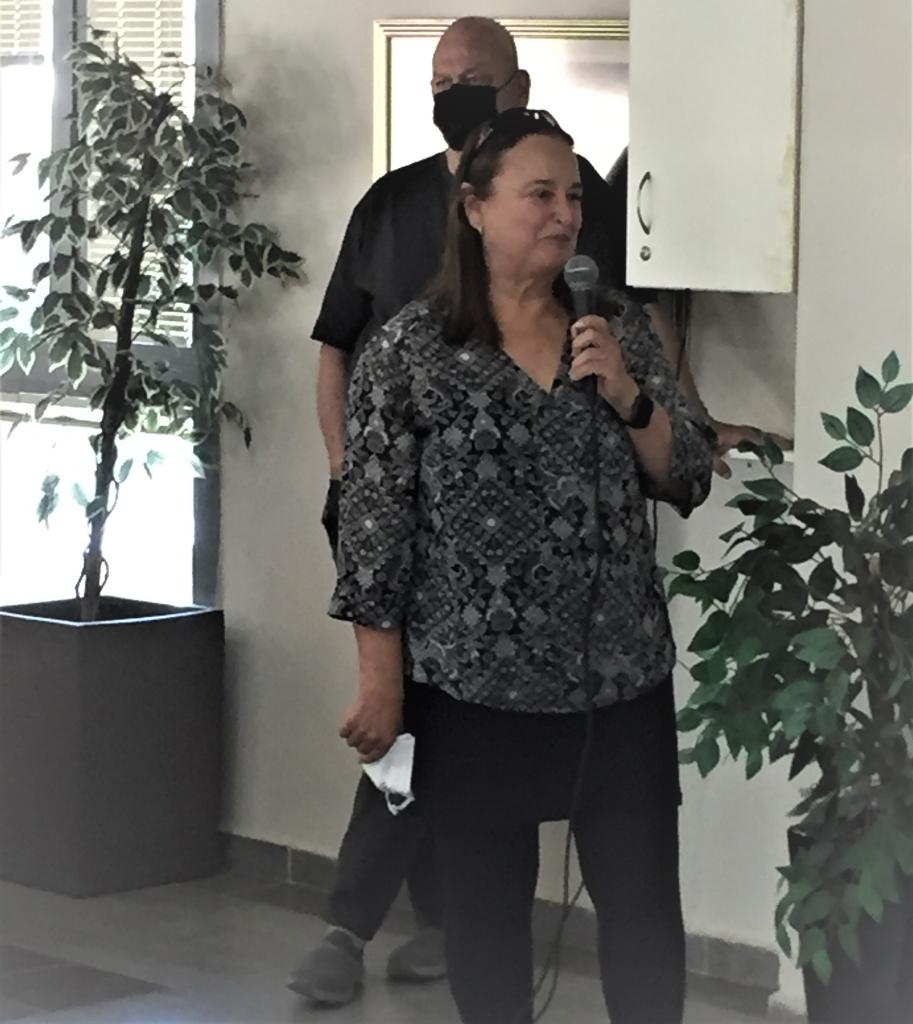 Just before the Passover break, students and faculty from the the Azrieli Faculty of Medicine convened on April 11, 2022 at the campus main entrance lobby to toast to the seasonal holidays - Passover, Easter, Ramadan - and at the same time, thank Noga Ganor for her years of dedication and very professional work at the Faculty.
After opening remarks by the Administrative Head, Noam David Reshelbach, the Campus Rabbi, Rav Shlomo Shefer, who joined from the main Ramat Gan campus, gave a short dvar torah about the Haggadah. And of course, the Dean, Prof. Karl Skorecki, shared kind words via Zoom.
Noga Ganor, who was responsible for marketing, PR, and community relations since the inception of the Faculty, spoke warmly about her years at the Faculty. We all wish her the best, and thank her for her years of active involvement in the growth and development of the Faculty.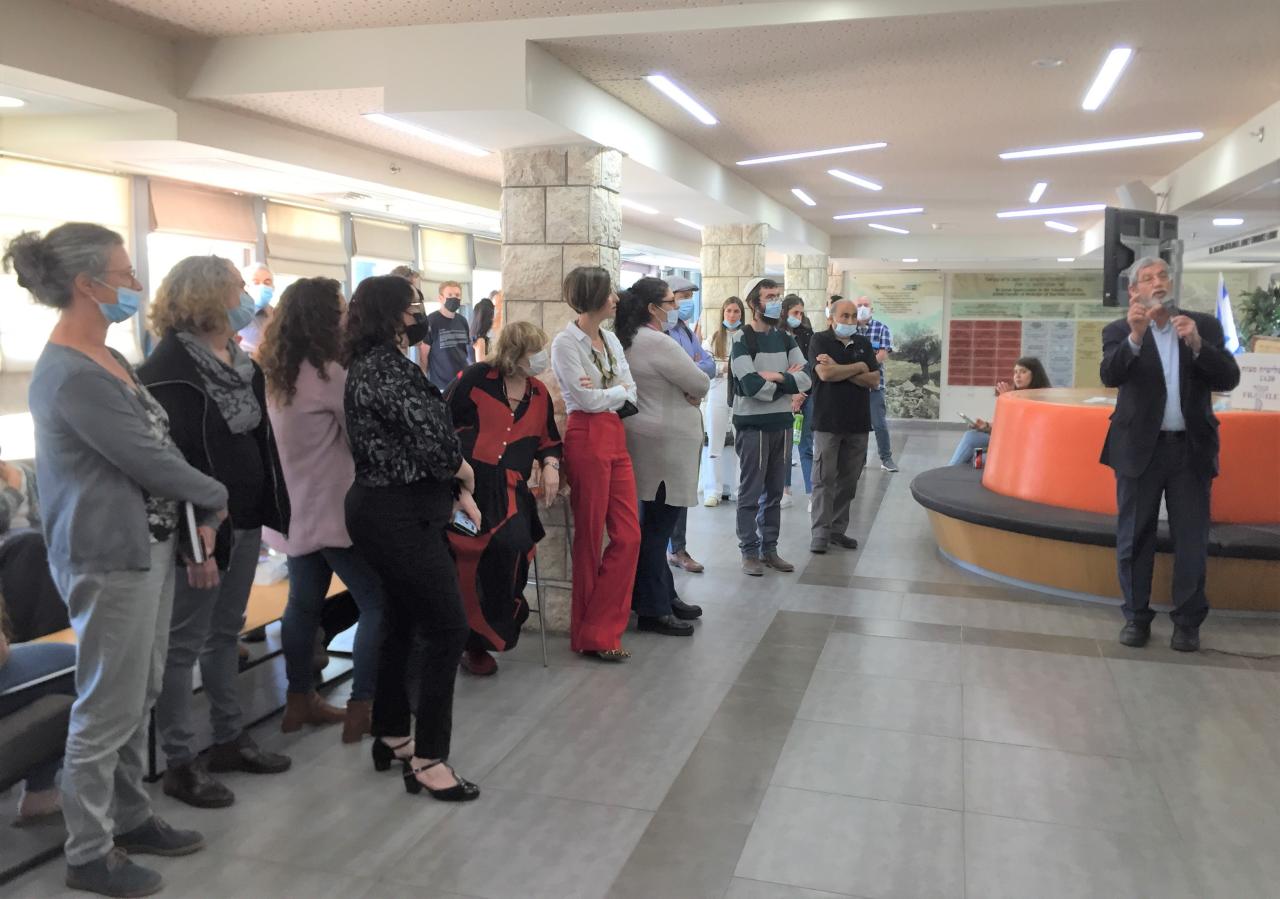 Last Updated Date : 01/05/2022