New Medical Cadet Cohort Ceremony Takes Place Via Zoom, January 2022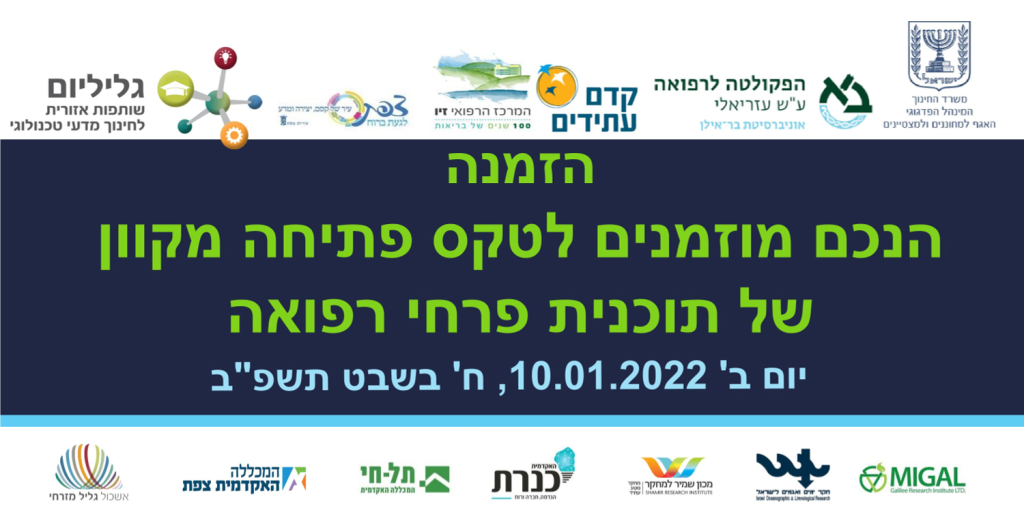 With some 90 students carefully selected from high schools in the North of Israel, the Medical Cadet program launched again this year with an impressive Zoom ceremony held on the evening of January 10, 2022.
Prof. Tzipora C. Falik-Zaccai, Azrieli Faculty of Medicine Vice Dean for Medical Research, and Prof. Anan Abassi, Director General of Ziv Medical Center, opened with greetings. Afterwards, Dr. Chen Shochat described the details of the prestigious 3-year program. Dr. Ron Piran, a researcher at the Azrieli Faculty then gave a brief lecture on diabetes, an important area of study being researched at the Faculty.
We wish the students success and look forward to reading their final papers...and perhaps even meeting them in the Azrieli classroom, as medical students, in the future!
Last Updated Date : 13/01/2022