Three-Year Track White Coat Ceremony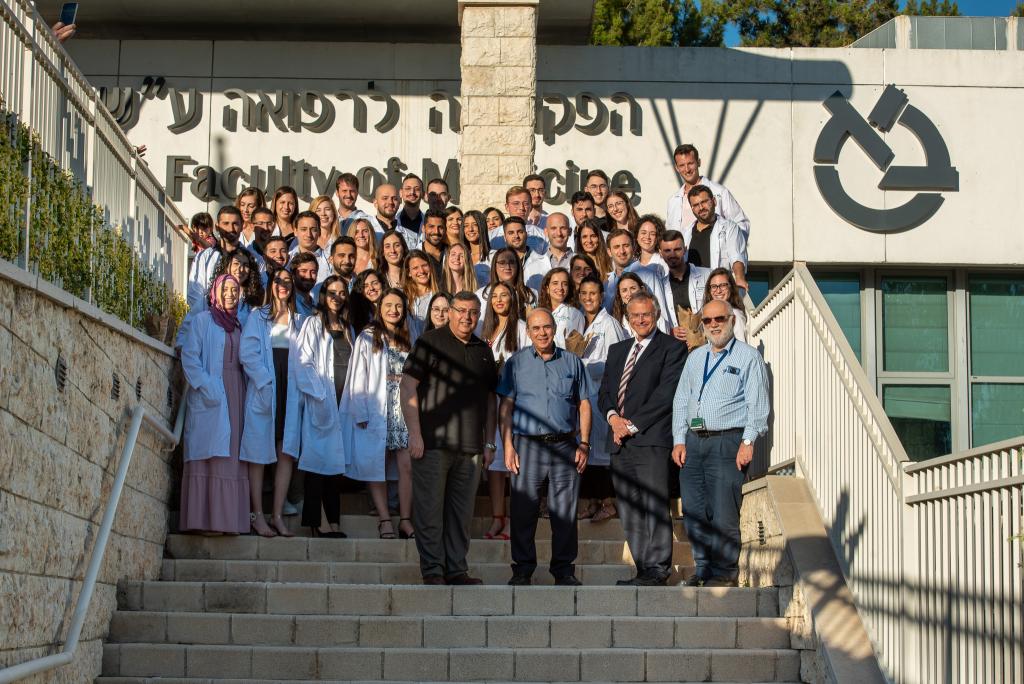 At the Azrieli faculty of Medicine, we are making up for lost time! This year, unlike last, we were able to hold the esteemed White Coat ceremonies, marking the important transition for medical students, from pre-clinical to clinical studies in Galilee affiliated hospitals and HMOs.
The ceremony for 54 three-year track students, the 10th class, was held at the Faculty in Safed on June 17, 2021.
Noam David Reshelbach, Administrative Head of the Faculty, opened the event, welcoming the crowd of friends and family. He passed the baton to the master of ceremonies, the student Roni Michael. She invited to the podium to offer congratulatory and wise words of wisdom, Prof. Karl Skorecki, the Dean; Prof. Eric Shinwell, Associate Dean for Medical Education; Prof. Johnny Younis, Vice Dean for Clinical Education; and Prof. Kamal Hassan the Basic Clinical Principles course coordinator. A short movie prepared by the students followed, then Johena Hussein, a classmate, spoke.
The actual White Coat Ceremony was led by Prof. Skorecki, Prof. Hassan, Sharon Mines (the administrative coordinator of medical education), and Noam David Reshelbach.
Capping off the event, before the celebratory group picture, Adir Alper, a student, offered a few words in the name of the class.
Pictures can be seen here. [Photo credit: Dror Miller]
Last Updated Date : 21/06/2021