Four-Year Track White Coat Ceremony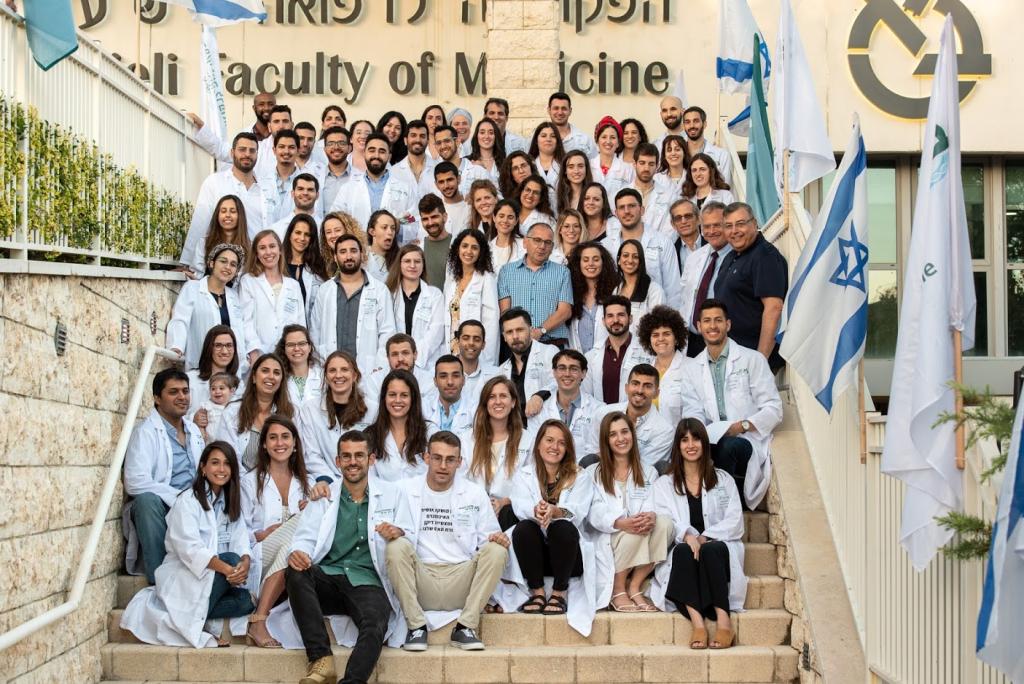 The much anticipated White Coat ceremony, in person, no masks, all together at the Azrieli Faculty of Medicine. Who thought we'd make it? But we did!
With much excitement, 81 students of the 9th four-year track medical school class convened outside the Azrieli campus in Safed with their families and loved ones, on a beautiful spring day, June 2, 2021 to receive their coveted White Coats symbolizing their transition from pre-clinical medical studies to clinical studies. Just a few short weeks earlier no one knew if the ceremony would take place, if it would be via Zoom, or with limited capacity. But with Covid-19 restrictions cautiously being lifted in Israel, following a massive vaccination campaign, we were all witness to the beauty of real life medical miracles.
Noam Reshelbach, Administrative Head of the Faculty, served as master of ceremonies, calling up Faculty figureheads to share kind words with the excited audience - and remind all who were present, how the students and teachers overcame the challenges posed by Covid-19, online learning, and illness. Invited to the podium were Prof. Karl Skorecki, the Dean; Prof. Eric Shinwell, Associate Dean for Medical Education; Prof. Daniel Glikman, Vice Dean for Pre-clinical Studies; and the student Avraham Shreiber who opened with a short dvar torah offering parallels between the medical white coat and the white coat donned by the Cohen Gadol (Holy Priest of biblical times). 
After a short video depicting student life, prepared by the students themselves, Profs. Skorecki, Shinwell, and Glikman, as well as Sharon Mines, the administrative coordinator of medical education, invited the students by name to received their White Coats. First up were recipients of the Paul and Edwina Heller Memorial Fund scholarship.
A parent representative then spoke, as did two students, Sonia Modilevsky and Estela Payapanyan, who thanked those who made this achievement possible.
Pictures of the event can be seen here.
[Picture credit Dror Miller]
Last Updated Date : 07/06/2021