Azrieli Faculty of Medicine Commemorates Yom Hashoah (Holocaust Remembrance Day)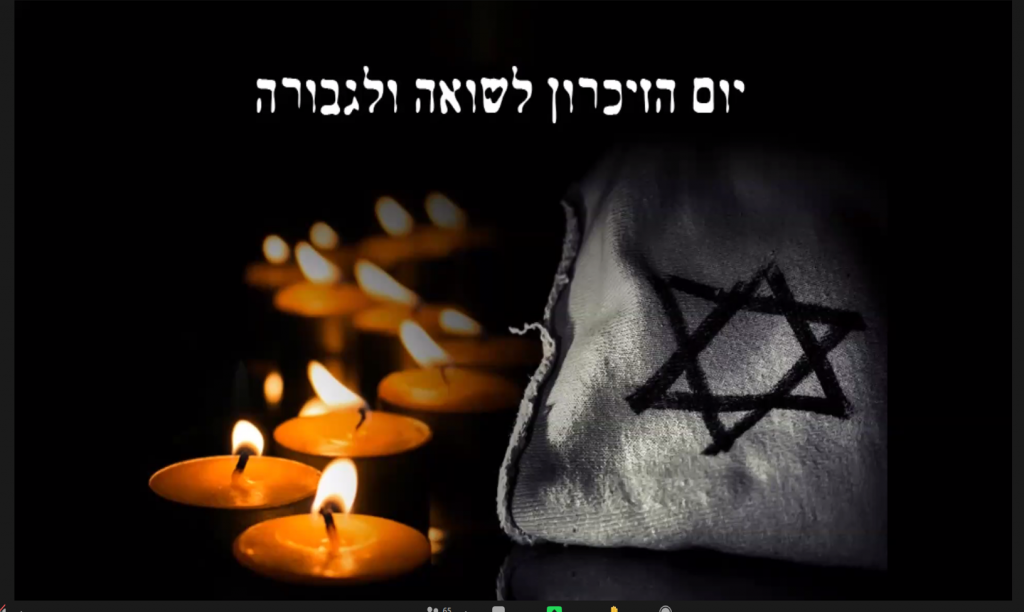 The Azrileli Faculty of Medicine Student Union commemorated Yom Hashoah (Holocaust Martyrs' and Heroes' Remembrance Day) in a very moving ceremony via Zoom for students and staff alike.
Immediately after the national two minute siren at 10 AM, Estela Payapanyan of the Student Union invited the Dean, Prof. Karl Skorecki, to say a few words. Prof. Skorecki pointed out that this year, special attention is being devoted to the courage of medical professionals during the Holocaust. He presented a short history of the codes of medical and research ethics, and its importance. Lee Azulai of the Student Union spoke next, sharing a bit about his experience as a medical student in Germany. The highlight of the gathering was a third generation testimonial of a second year student in the four-year track, Michel Buchinger, who told the story of her grandfather, a survivor, and his family.
The ceremony culminated with Hatikvah, the National Anthem.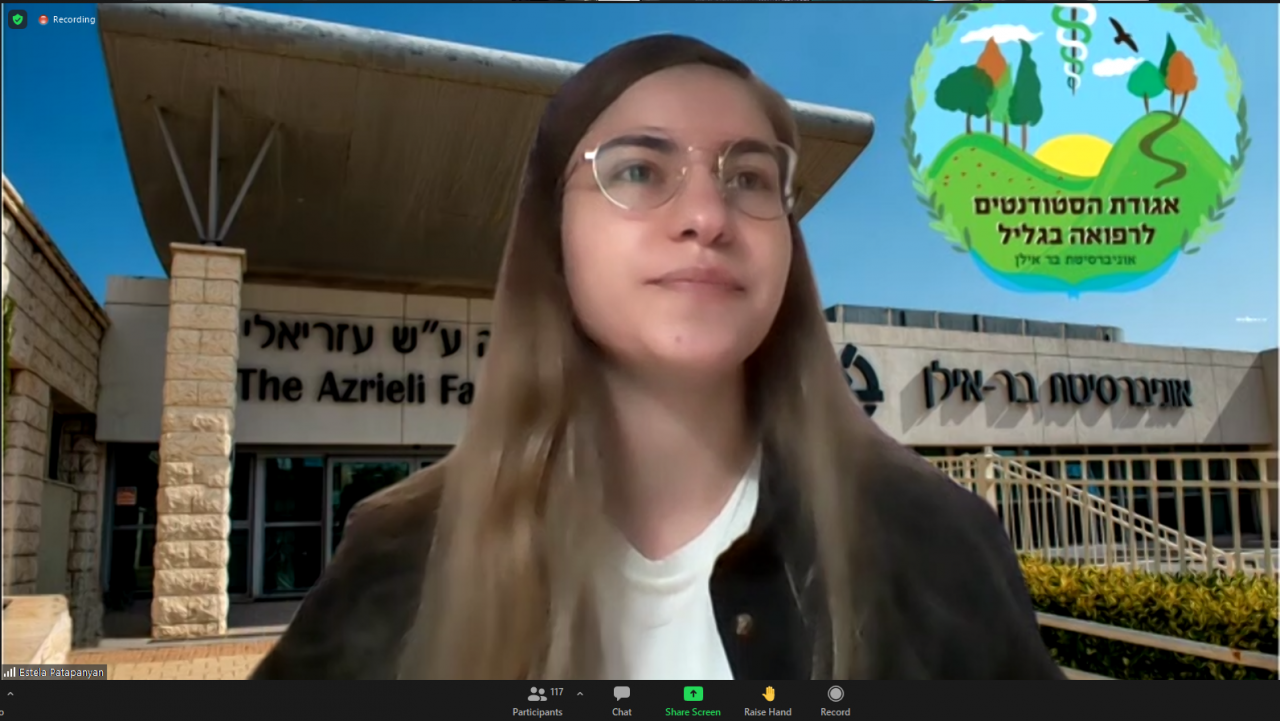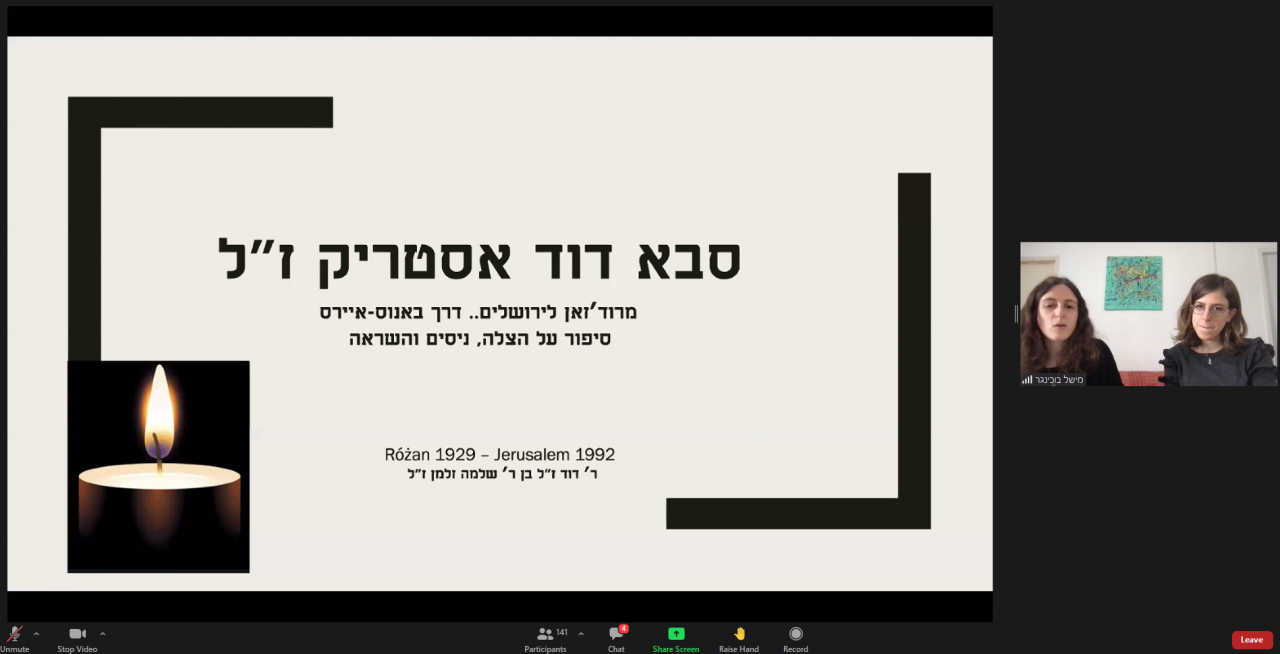 Last Updated Date : 08/04/2021