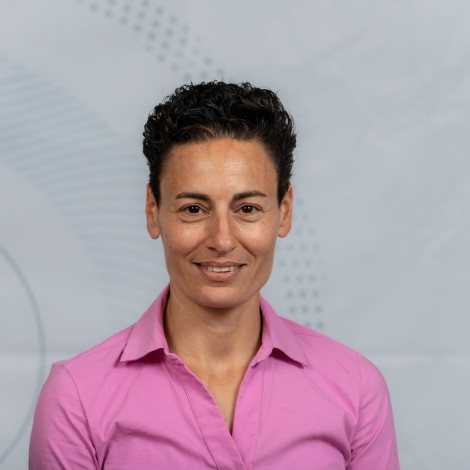 Dr. Limor Meoded Danon
מרצה Lecturer
Email
limormdanon@gmail.com
Bar-Ilan Email
limor.meoded-danon@biu.ac.il
Fields of Interest
Sociology of medicine 
Sociology of the body
Phenomenology 
Queer Studies
Time and Temporalities
Narrative Method 
Research field
Medical Sociology, Gender(ed) Medicine
Research Center
Bar-Ilan University Azrieli Faculty of Medicine, Safed
CV
Courses

Courses

gendered medicine
Medical Humanism- the sociological aspects of medicine, diseases and sickness
Publications

Publications

Articles published in scientific journals

Meoded Danon, L. Parental Struggle for their Children's Genital Autonomy: Establishing Social Space for 'Nonnormative' Genitalia. Qualitative Health Research, accepted for publication on December, 8, 2020.
Meoded Danon, L.,& K. Schweizer. (2020). Psychosocial Approaches and Discursive Gaps in Intersex Healthcare: Findings from an Israel -Germany Action study. Culture, Health and Sexuality, 1-16.DOI: 10.1080/13691058.2020.1810779
Meoded Danon, L. (2019). Comparing Contemporary Medical Treatment Practices Aimed at Intersexed/DSD Bodies in Israel and Germany. Sociology of Health and Illness, 41(1), 143-164. DOI: 10.1111/1467-9566.12812
Meoded Danon, L. (2018a). Time Matters for Intersex Bodies: Between socio-medical time and somatic time. Social Science & Medicine, 208, 89-97. https://doi.org/10.1016/j.socscimed.2018.05.019
Meoded Danon, L. (2018b). Intersex Activists in Israel: Their Achievements and the Obstacles They Face. Journal of Bioethical Inquiry, 15(4), 569-578. DOI:10.1007/s11673-018-9877-2
Schiff, E., B. Brinkhaous, E. Ben Arie, .…Meoded Danon,L. (2018).Can complementary medicine enhance doctor-patient communication skills? Insights from an International medical student project.Complementary Therapies in Medicine, 41, 283-286. DOI:10.1016/j.ctim.2018.10.012.
Meoded Danon, L. & A. Krämer. (2017). Between Concealing and Revealing Intersexed Bodies: Parental Strategies. Qualitative Health Research. 27(10), 1562-1574.  DOI: 10.1177/1049732317697100
Meoded Danon, L. (2016). Between My Body and My "Dead Body", Narratives of Coma. Qualitative health research, 26(2), 227-240. DOI: 10.1177/1049732315578637
Meoded Danon, L., &N. Yanay. (2016). Intersexuality: On secret bodies and secrecy. Studies in Gender and Sexuality, 17(1), 57-72. DOI:10.1080/15240657.2016.1135684
Meoded Danon, L. (2015).The Body/Secret Dynamic: Life Experiences of Intersexed People in Israel. Sage Open, 5(2), 1-13. DOI: 10.1177/2158244015580370
Meoded Danon, L. (2014). The ramification of the "MinGuf" process" on intersexed people: The tension between the subjective body and the Bio-Social Body. Theory and Criticism, 42, 125-150. (Hebrew).

Book

 Meoded Danon, L. (2014). What kind of body? The paradox of the minguf process on intersexed people's lives. Tel Aviv, Israel: Resling. (Hebrew) http://www.resling.co.il/book.asp?book_id=770

Articles in Edited Volume

Meoded Danon, L. (2020). Between the somatically and politically: The struggle to change the medical policy for intersex people in Israel and Germany. In M. Krumer-Nevo, I. Weiss & R. Strier (EDS), Critical Theory in Action: Critical Practices in the Social Sphere in Israel. Tel Aviv: Resling. (Hebrew).
Meoded Danon, L. (2017). Whose body is this, anyway? Intersexual adolescents struggle with the corporeal secret. In E. Lachover, E. Peled, & M. Komem (Eds.), Girlhood and bodies. Jerusalem: Magnes. (Hebrew).

Non-Refereed publication

Meoded Danon, L. (2020). Review of Bioethics and Biopolitics in Israel: Socio-legal, Political, and Empirical Analysis by Boaz Hagai, Yael Hashiloni-Dolev, Nadav Davidson, Dani Filc and Shai J. Lavi. (Eds). Israeli Sociology.
Meoded Danon, L. (2019). Review of Moral Equality, Bioethics, and the Child by Claudia Wiesemann. Journal of Bioethical Inquiry.
Media

Media

2020. Interview in Podcast 'Window to Pride' (Halon Gaava), Kan online. 

          https://www.kan.org.il/podcast/program.aspx/?progId=2091

2016. Interview for Podcast on intersexuality and sex/gender issues, Educational T.V online.

2015. Taking part in the making of the "Third person, Intersex Person", documentary Film,

          directed by Sharon Luzon.

2015. An Article in Ynet titled: "Intersex: The people who born with male and female bodies"

https://www.ynet.co.il/articles/0,7340,L-4677512,00.html

2014. A radio interview with Anat Dolev, "Shesh with Anat Dolev".9.9.14.

2009. Interview in Making an Order (Osim Seder) ,TV program with Ben Caspit.
Last Updated Date : 15/12/2022