New Program: Tsafon Yarok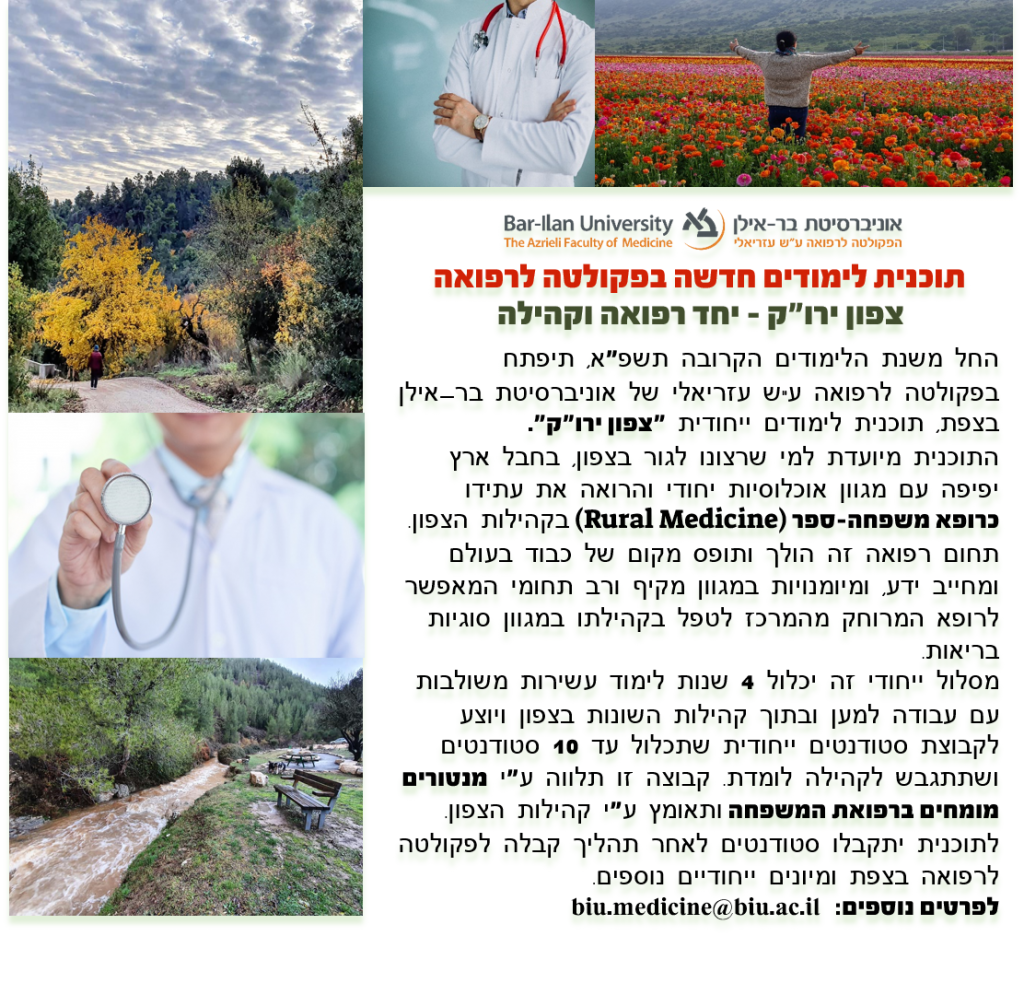 Tsafon Yarok is a new program at the Azrieli Faculty of Medicine, accepting new students for the coming academic year, 2020-2021.
This new and exciting program is geared towards students who would like to call the Galilee home, to those who would like to specialize in Family/Rural Medicine. This field of medicine is quickly growing worldwide, and requires multidisciplinary knowledge and skills, which will be taught to those selected to join the team. Students who have been accepted will be prepared for this specialty and internship and will then become Family/Rural Medicine specialists who will work in the Galilee communities. They will acquire a broad, multi-cultural, patient-oriented outlook and approach, and will work with an excellent team of professionals.
The track includes 4 years of study, combined with close intimate work with communities from the North. Ten students will be chosen for this learning community. Mentors and adoptive communities will accompany the entire process.
Studies include:
Pre-clinical coursework in the sciences as well as humanities and social sciences

Clinical work in hospitals in the North

"Longitudinal Integrated Clerkship" (focused community-immersed learning through all stages)
Applicants must be accepted to the Azrieli Faculty and pass an additional screening acceptance process.
A meeting will be held March 18, 2020 at 16:00. For more information, write to biu.medicine@biu.ac.il.
Last Updated Date : 22/01/2020