Leadership and Anatomy Course Mentorship Training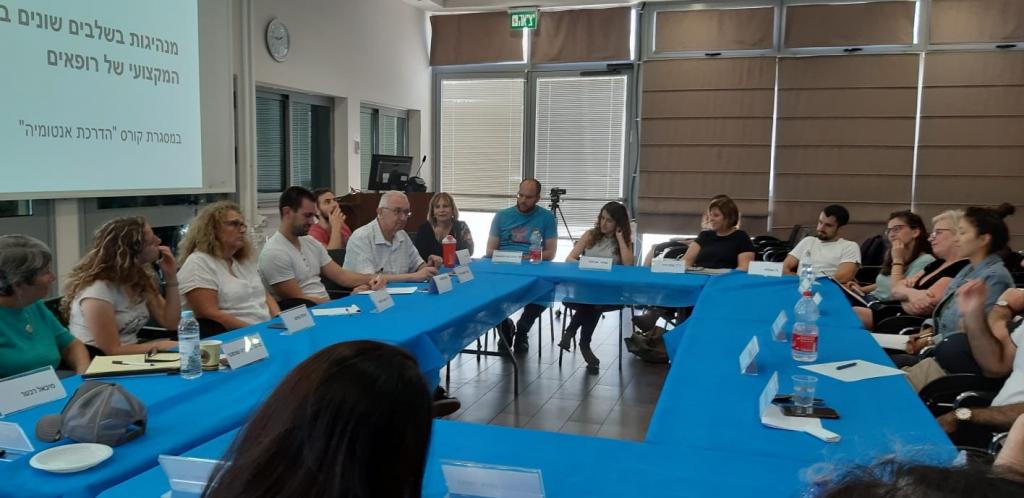 Every year since 2013, Prof. David Karasik and Dr. Nomy Dickman have been offering a course to train students to mentor their fellow classmates, primarily in pre-clinical courses, especially Anatomy. The course includes content on anatomy, along with general and specific didactics in anatomy, ethics, and leadership. The students learn about leadership, especially as it relates to the field of medicine.
This year, a panel on leadership, headed by Dr. Barbara Schuster, Founding Campus Dean of the Augusta University/University of Georgia Medical Partnership, was added to the curriculum. Participants in the panel included professionals from various stages in their careers, including many ex-mentors who themselves now hold leadership positions. The course is run by the anatomy course coordinators, students, and guest lecturers. Those who have completed the course and are teaching Anatomy as well as Brain and Soul have scored very high on the Faculty's student teaching surveys.