Fourth Meeting of Affiliate Medical Centers and Azrieli Faculty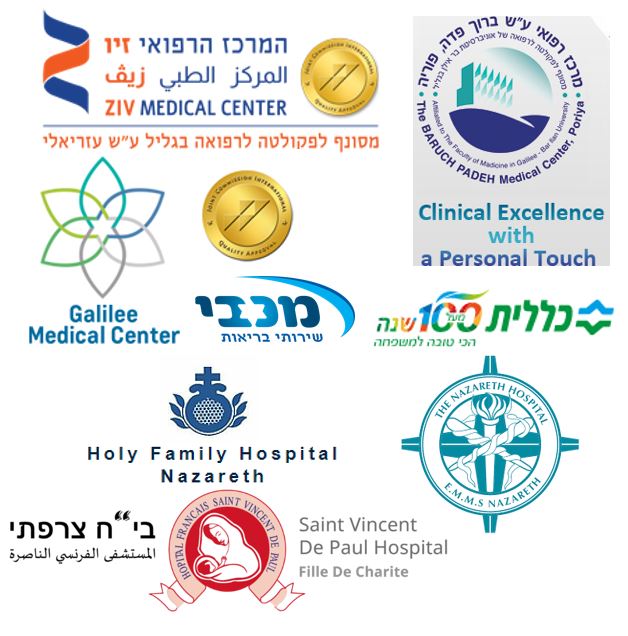 The forum of Azrieli Faculty of Medicine affiliate medical centers held their fourth meeting with Faculty Deans on June 29, 2020, this time hosted by the Ziv Medical Center. The forum has been meeting for two years, each time at a different location, to discuss common endeavors. In the face of COVID-19 restrictions, the following medical centers participated, either via representatives visiting Ziv, or via Zoom:
Ziv Medical Center in Safed (Dr. Salman Zarka, Dr. Dana Krupik)
The Galilee Medical Center in Naharia (Dr. Masad Barhoum)
Baruch Padeh Medical Center in Poria (Tiberias) (Dr. Hagar Mizrahi)
The EMMS (Scottish) hospital in Nazareth (Dr. Fahed Hakim)
The Holy Family Hospital (Italian) in Nazareth (Dr.Ibrahim Harbaji)
The French Hospital in Nazareth (Dr. Nael Elias)
Kupat Holim Clalit Northern Branch (Dr. Mordechai Dayan)
Kupat Holim Maccabi Northern Branch (Dr. Rizan Sakhnini)
The following Azrieli Faculty leadership were in attendance: Prof. Karl Skorecki, Prof. Eric Shinwell, Prof. Chaim Putterman, Prof. Johnny Younis, Prof. Tzipora Falik- Zaccai, Prof. Daniel Glikman, Prof. Ofer Amir, and Mr. Noam David Reschelbach, administrative head of Faculty.
Azrieli medical students benefit from clinical education at these centers, and joint research projects are carried out between the institutions.
Numerous "hot button" issues were covered in a constructive discourse.
These ranged from the impact of the COVID-19 pandemic, to expansion of the Faculty and others.