New Book! Active Education for Future Doctors (Nomy Dickman and Barbara Schuster, Eds.)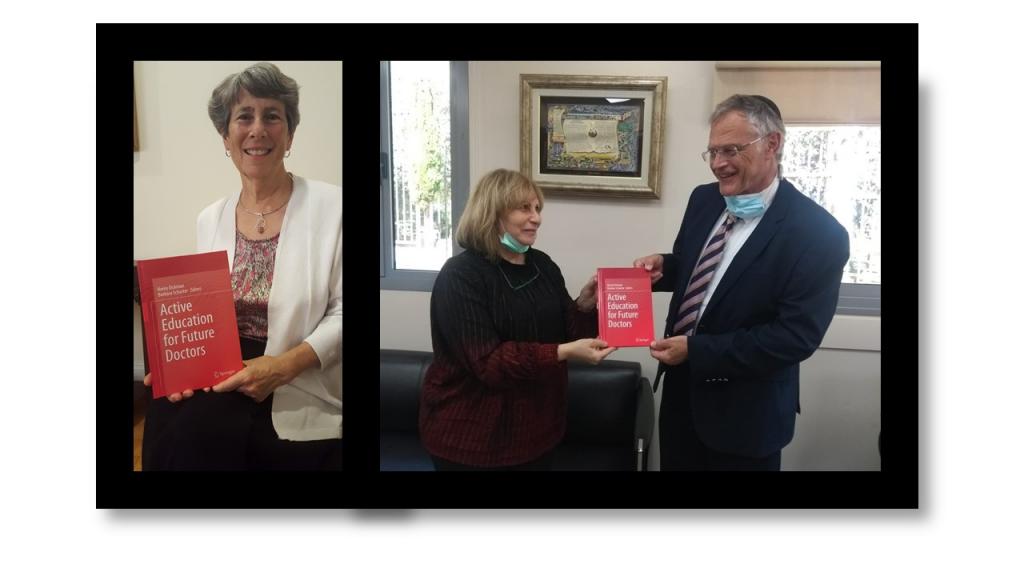 From the Back Cover:
This book is designed to aid the faculty of medical and other health related schools in developing the pedagogical skills to transform their teaching in multiple settings including the classroom, the conference room, the ambulatory office, and the hospital from a passive learning experience to an active learning experience. In this transformation, the teacher morphs from the 'all knowing expert' to the 'learning facilitator and coach'. After a brief review of adult learning theory the remainder of the book will focus on a broad variety of teaching techniques and classroom activities that 'flip' the classroom from a passive to an active learning environment. In addition to condensed explanations of each of the techniques, examples of each process will be presented with suggestions for flexing the techniques to better accommodate a variety of learning settings and a diversity of learners.
Edited and written by active educators practicing in various fields, providing diverse perspectives on the broad range of methods of active learning.
Provides practical examples to implement various methods of active learning.
Presents flexible techniques to complement the discussion of teaching elements and components.
About the Editors:
Nomy Dickman is currently the head of the unit for Development and Evaluation of Education at the Azrieli Faculty of Medicine. She received her Ph.D. in Science Education from the Technion - Israel Institute of Technology in Haifa.
Barbara Lynne Schuster, MD, MACP, is a Clinical Professor in the College of Pharmacy at the University of Georgia, and an affiliated Professor in the School of Public Health at the University of Haifa.
Table of Contents:
Back to the Future: Changing the Education of Medical Students - Dickman, Nomy (et al.)
Preparing Teachers and Learners - Schuster, Barbara
Giving a Great Lecture: Going from Fine to Fantastic - Gilbey, Peter
Active Teaching–Active Learning: Methods and Variations - Dickman, Nomy (et al.)
Clinical Teaching: The Bedside and Beyond - Eilat-Tsanani, Sophia
Assessment of Clinical Education - Luder, Anthony
Medical Humanities and Active Learning - Bentwich, Miriam Ethel
The Power of Experiential Learning in Essential but Challenging-to-Teach Subjects - Spitzer-Shohat, Sivan (et al.)
Crossing the Cultural Chasms - Bisharat, Bishara
Students as Near-Peer and Peer-Teachers - Karasik, David (et al.)
Interprofessional Education - Shinwell, Eric
Developing Lifelong Learners - Schuster, Barbara
The Ethics of Teaching - Weingarten, Michael A.
To purchase, go to Amazon or Springer.